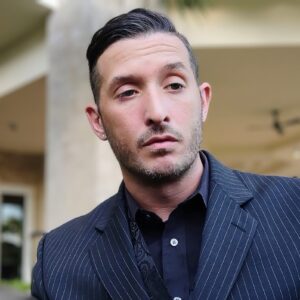 Eddie Boscana is a Comptia A+ certified technology specialist in Lake County, and a serial entrepreneur.  Eddie has owned, and oversall the founding, management, and eventual aquisition of several small companies in Lake County over the years, including CflGeek.com, and So Fly Web Design, as well as serving as a founding member of The Lake and Sumter Business Connection in The Villages that still meets to this day.
During his ownership of CflGeek, Eddie was pleased to serve over 1200 clients, and over 30 clients with his web design firm.  He oversaw the successful acquisition of both companies several years ago, and has spent the last 2 years working in corporate I.T. for Lake County School Board as a Level I Technology Specialist serving over 15 locations directly, and over 800 workstations, printers, and working with networking and wireless services.
The experience working corporate I.T. for Lake County School board is certainly invaluable, however Eddie now feels that his experience and knowledge would be best served in, and around his community, via his new I.T. venture, Anytime Computer Service!  Entrepreneurship is simply in his blood, and he loves having the ability and freedom in being able to go the extra mile to help people enjoy life more! Having technology that actually works is an easy way to to this!